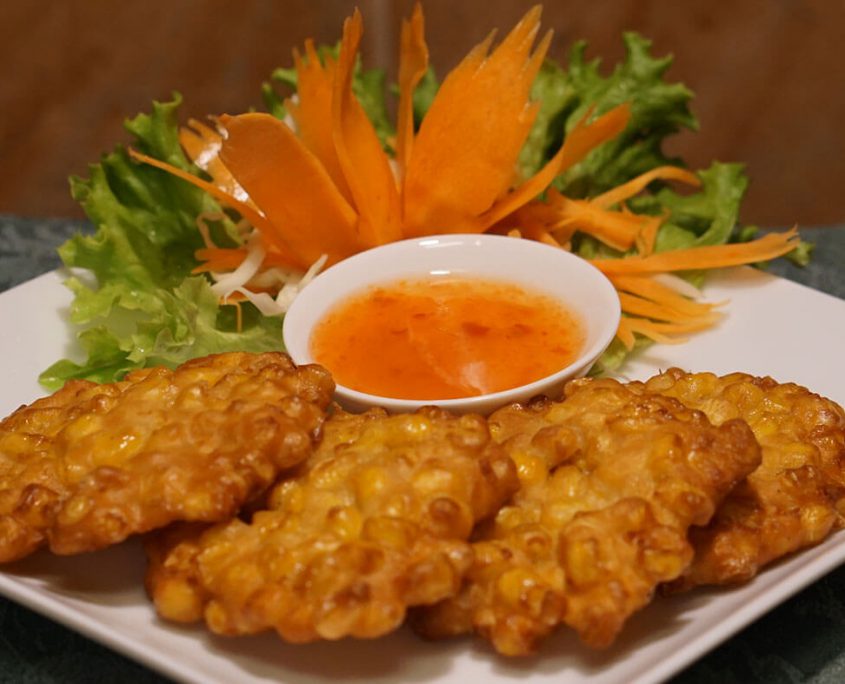 128. Por Pea Pak Tod (spring rolls)

£4.95

Thai style spring rolls with vegetables and glass noodles served with plum sauce.


129. Thai Tempura Jay (battered vegetables)

£4.95

Mixed vegetables, lightly battered and served with a sweet and sour sauce.


130. Tung Tong Pak (golden parcels)

£4.95

stir fried vegetables wrapped in a wonton wrapper and deep fried until crispy and served with chili or plum sauce.

131. Yum Pak (salad)

£4.95

Thai style salad with mixed vegetable in a dressing of lime juice, chilies, and ground peanuts.

132. Som Tam ( Papaya salad )

£6.95

Thai spicy green papaya salad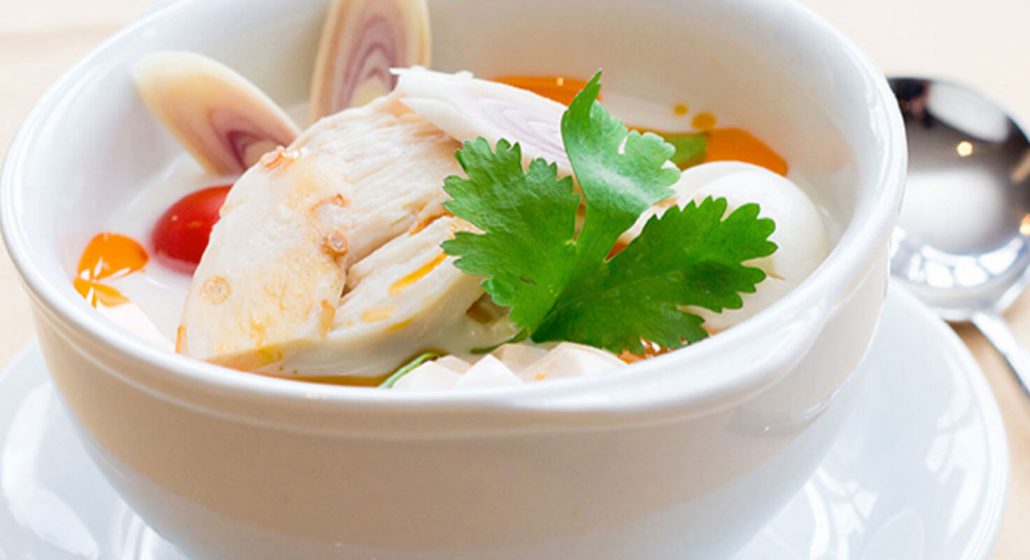 133. Tom Yum Hed (Mushroom soup)

£4.50

mushrooms in a hot and sour soup, flavored with lemon grass, lime leaves and chili


134. Tom Kha Hed (Mushroom soup)

£4.95

Mushroom soup made from coconut milk and flavored with lemon grass.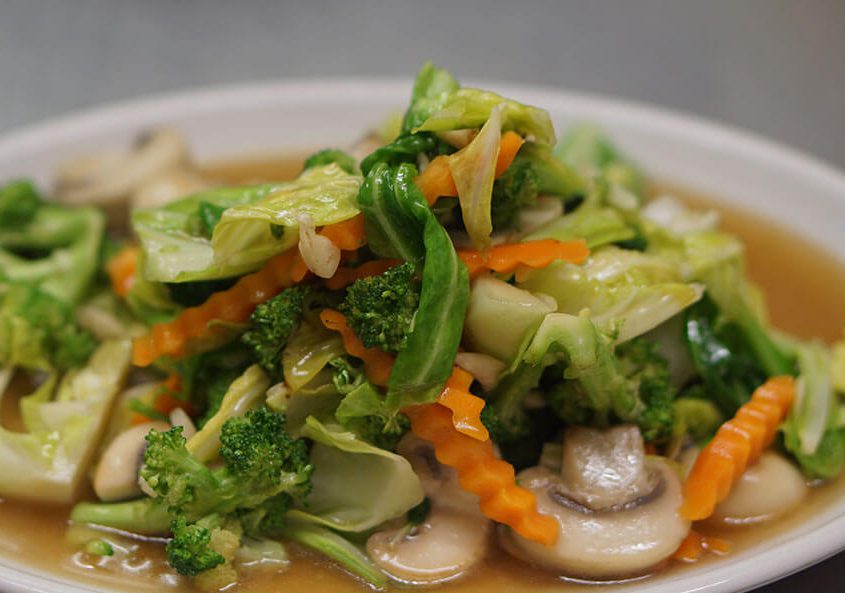 136. Kaeng Keow Wan Pak (Vegetable Green Curry)

£7.95

Thai Green curry with vegetable cooked in coconut milk and flavored with lemon grass, lime leaves, and galangal.


Mixed vegetables in oyster or soy sauce


Mixed vegetables in tamarind based sweet and sour sauce.

stir fried tofu with ginger, bean sprout, and black bean sauce.

Tofu deep fried and topped with a spicy sauce made from red curry paste and coconut cream flavored with lime leaves.

Tofu stir fried with a mixture of vegetable with special Thai sauce.
We cannot guarantee that all our dishes are 100% free from nuts or their derivatives, and our menu descriptions do not contain all ingredients so please ask a member of staff before ordering if you have any particular allergy requirements.
Many of our dishes are gluten free, as we use potato flour instead of wheat flour for a lot of our cooking. As we do not cook anything in advance we also have the option to use gluten-free soy sauce or even omit soy sauce completely from your dish if required.
For more information and to request these changes, please either call the restaurant in advance or speak to a member of our staff before you order and make us aware of your requirements.
Please note, whilst we can omit gluten from the ingredients we cook with, we cannot guarantee that the dish will be 100% free from gluten or its derivatives, if you have a severe allergy please call the restaurant to discuss prior to your arrival to ensure we can cater for you as well as possible.